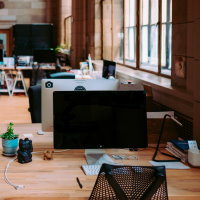 About

With users from all over the world in more than 100 countries and regions, Nextwiser is the world's largest job platform based on Artificial Intelligence and Data Mining.
Our mission

Technology that connects companies and people worldwide

—

Nextwiser is putting the Internet to practical use as a global job market, so that everyone can realize their full potential.
Who we are

Nextwiser built with technology from Silicon Valley, San Francisco, CA is a web‑based, global job platform that not only eliminates the classic application process with the help of Artificial Intelligence, but also enables users to connect their profiles with companies relevant to their individual needs worldwide.

Nextwiser is leading in the areas of New Work and the AI‑based digitalization of Old Economy processes.